Trama
Nella giungla da fumetto, il re riesce a trovare l'amore di una bella esploratrice. Vive su una pianta e si è dotato d'ascensore, al suo servizio ha una scimmia parlante e un elefante che si muove come un cagnolino. George è un Tarzan che nelle intenzioni è tutto da ridere, visto che non sa volare sulle liane ed è solo grazie alla fortuna che riesce a sbaragliare gli esploratori cattivi e a conquistare il cuore dell'esploratrice.
Download in HD
Titolo in inglese
George re della giungla... ?
Titolo originale
George of the Jungle
Anno di uscita
1997
Generi
Durata
92 min.
Stato
Released
Valutazione
5.4 di 688 voti
Scrittori
N/A
Direttore
N/A
Attori
N/A
Attori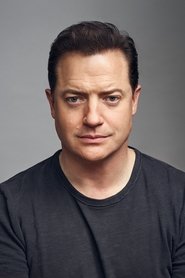 Brendan Fraser
George of the Jungle
Leslie Mann
Ursula Stanhope
Thomas Haden Church
Lyle van de Groot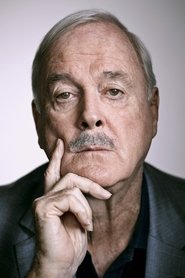 John Cleese
An Ape Named 'Ape' (voice)
Richard Roundtree
Kwame
Abraham Benrubi
Thor
Holland Taylor
Beatrice Stanhope
John Bennett Perry
Arthur Stanhope
Greg Cruttwell
Max
Kelly Miracco
Betsy
Michael Chinyamurindi
N'Dugo
Abdoulaye N'Gom
Kip
Lydell M. Cheshier
Baleto
Keith Scott
The Narrator (voice)
Spencer Garrett
Male Guest at Party
Jon Pennell
Male Guest at Party
Lauren Bowles
Ursula's Friend
Afton Smith
Ursula's Friend
Samantha Harris
Ursula's Friend
Hans Schoeber
Mercenary
Alexander Denk
Mercenary
Sven-Ole Thorsen
Mercenary
Rodney Louis Johnson
Jailer
Peter F. Giddings
TV Weatherman
Terilyn Joe
TV Anchor
Michel Camus
Cameraman
Valerie Perri
TV Reporter
Carrie Zanoline
Perfume Lady
Garrett Griffin
Fireboat Captain
Harve Cook
Bongo Drummer at Dance Studio
Richard Elfman
Bongo Drummer at Dance Studio
Denise Holland
Dancer
Anne Fletcher
Dancer
Kristie Capozzoli
Dancer
Sal Vassalo
Dancer
Melanie Gage
Dancer
Aurorah Allain
Dancer
Diane Mizota
Dancer
Lisa Ratzin
Dancer
Joie Shettler
Dancer
Sharon Ferrol-Young
Dancer
Tara Nicole Hughes
Dancer
Robin Tasha-Ford
Dancer
Margo Blas
Caterer
Jake Gentry
Caterer with Tray
Tim Glenn
Waiter
Jewel McDonald
Shop Owner
Bob Quinn
Party Attendant
Mary Ann Schmidt
Customer at Department Store
Direttore
Sam Weisman
Direttore
Scrittori
Dana Olsen
Scrittore
Audrey Wells
Scrittore